FAR Termination for Convenience & FAR Termination for Default Appeal Lawyers
We help clients nationwide and overseas to avoid some of the most dangerous legal mistakes.
Get a Free Initial Consultation. Call 1-866-601-5518.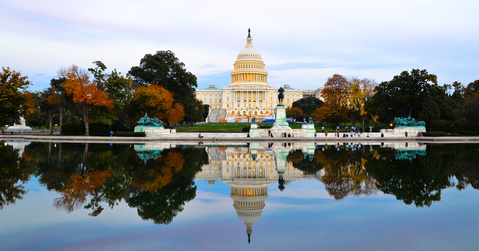 When your contract is terminated for convenience by the government, the first thing we do for you is to assess the facts when your receive the termination for convenience letter to see if the agency is liable for a breach of contract. Alternatively, not all agency contract termination contract clause decisions are lawful.
Sometimes, assessing the wrongful actions up front can save your company thousands of dollars in litigation fees. 
In other situations,  when the government issues a FAR termination for default notice, you must act quickly to protect your rights. Effectively developing your case for appeal early is critical to the outcome of your case. Government contractors, despite having a solid legal basis, can make serious legal mistakes by not following procedural terms of the Contract Disputes Act. These are all situations where Watson & Associates' termination of contract lawyers can help. See some of our representative cases.
Prompt responses
Provide well thought-out legal advice to our clients
We give CEO's candid and honest advice
Legal costs at a fraction of what larger government contracts law firms charge.
Free initial consultation.
With law offices in Washington, DC, and Colorado, at Watson & Associates, LLC clients retain our legal services because of our experience handling complex issues with termination for convenience and termination for default cases.
We help to develop comprehensive legal strategies that maximize damages or aggressively handle unlawful contracting officer's final decisions on appeal.
FAR Part 49 Government Contract Termination Attorney Services
Analyze and assess your specific facts

FAR Part 49 Termination for default (T4D)

Termination for convenience (T4C)

FAR Cure notices

Show cause responses

Providing legal advice from the early stages of the cure notice or show cause letter.

Help you apply the types of contract damages allowed;

Help to gather supporting documentation including agreements and communications

Help you to prepare your settlement proposal under the contract termination clause

Help with contract negotiation with the relevant parties

FAR Termination for Cause Appeal the Agency decision on your behalf to CBCA, ASBCA or US Court of Federal Claims
Termination for Convenience Letter? Your next steps are critical. Termination for convenience (T4C) relates to the federal government's unilateral right to end performance on an existing contract for legitimate reasons. This level of termination can be for the entire contract or part of the contract. Companies subject to this level of statutory termination, however, has to be for legitimate reasons.
Federal contractors are sometimes unaware of what those legitimate reasons are.  Companies also are unaware of their legal rights or statutory allowable damages when the government terminates the contract for convenience. This is where Watson's government contract lawyers can help.
Watson's contract termination clause lawyers help clients to assess the merits of the government's actions when the contracting officer issues a termination for convenience letter. We also help to prepare and submit a viable settlement proposal that articulates your claims. Contracting Officers will usually find a way to either reject your termination claims or try to settle a lower price.
FAR Termination for Cause T4D Appeals
When the Federal Government decides to use the FAR termination for cause clause, if the agency can show that the termination was lawful, the agency may be entitled to termination damages from the contractor. 
Such termination damages under FAR Part 49 may include unliquidated progress payments, the excess costs of re-procuring the same or similar items, services, or work, and any other damages resulting from your failure to perform.
The key to prevailing in a default termination case is to show that the alleged default was excusable or that the government substantially contributed to the root problem.
How Does a Termination for Cause Differ from a Termination for Convenience?
 The difference between a termination for convenience (T4C)and T4D in government procurement is subtle. Unlike a termination for cause (T4D), the contracting agency ends the contract due to the contractor's anticipated or actual failure to perform substantially as required by the contract.
Can the government order a suspension of work or a work stoppage? Yes, the government has a right to protect its interest. However, the focus is to show that the agency's decision was unlawful.
Converting a FAR termination for default to a termination for convenience:  Government contract law and court cases suggest that in some situations if the contractor was wrongfully terminated for cause, of if the alleged default was excusable, then the result would be to convert the termination for cause into a termination for convenience.
When the contracting officer issues a final decision for a termination for cause, our attorneys help clients to overturn the decision on appeal to either the Boards of Contract Appeals or the U.S. Court of Federal Claims.  Our goal is to protect our clients' legal rights and to help them to navigate around some of the most dangerous landmines when the federal government takes an adverse decision. Learn how to Challenge Wrongful Default Terminations or Negotiate a Termination for Convenience in government procurement law.
Our Washington, DC government contract attorneys will provide you with sufficient legal advice to make an informed decision when addressing your FAR cure notice and show cause letters. This can be a critical choice that impacts your business future. 
To speak with a contract disputes Attorney, Call  1-866-601-5518 for a Free Initial Consultation. 
Nationwide FAR Termination for Default and T4C Help
Our Government contracts and FAR termination for default (T4D) and convenience (T4C) law firm provides legal counsel to contractors throughout the United States and overseas including Alabama, Alaska, Arizona, Arkansas, California, Colorado, Connecticut, Delaware, Florida, Georgia, Hawaii, Idaho, Illinois, Indiana, Iowa, Kansas, Kentucky, Louisiana, Maine, Maryland, Massachusetts, Michigan, Minnesota, Mississippi, Missouri, Montana, Nebraska, Nevada, New Hampshire, New Jersey, New Mexico, New York, North Carolina, North Dakota, Ohio, Oklahoma, Oregon, Pennsylvania, Rhode Island, South Carolina, South Dakota, Tennessee, Texas, Utah, Vermont, Virginia, Washington, Washington DC, West Virginia, Wisconsin, Wyoming, and Virgin Islands.
Call our government contract attorneys today for immediate help. 1-866-601-5518.
Cities in which our Washington DC termination for default (T4D) lawyers offer legal counsel include Anchorage, AK; Atlanta, GA; Austin, TX; Chicago, IL; Colorado Springs, CO; Houston, San Antonio,  Wichita Falls, Dallas, TX; Denver, Colorado; Indianapolis, IN; Las Vegas, NV; Los Angeles, CA; Miami, FL; Philadelphia, PA; San Antonio, TX; San Diego, CA; San Francisco, CA; San Jose, CA; Santa Clara, CA; and Tampa, FL.
Call Watson's Government Contract Termination Lawyers
To maximize your damages after you receive a  government termination for convenience letter, or to challenge the government's FAR termination for default (T4D) on appeal, call our Colorado or Washington DC contract termination lawyers. Call  Toll-Free 1-866-601-5518.
Watson & Associates' government contract law lawyers represent clients with government procurement claims, FAR termination for default, convenience, litigation, and appeals in the U.S. Court of Federal Claims, and Boards of Contract Appeals.
Minimize Costly Mistakes! Get a Free Termination for Default Checklist
Watson & Associates, LLC Only Practices Exclusively in the Areas of Federal Law in Washington DC.