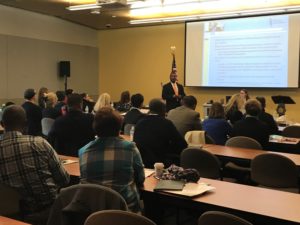 Nationwide SBA 8a Certification Consultants and Lawyers Help Small Businesses Nationwide to Deal With Common Landmines in the 8a Program. Applying for the 8a Program requires a deep understanding of what the SBA looks for in an 8a application. However, many small businesses find themselves stumbling through the application process.
The issue is that when the SBA gets a negative impression about an application, it is hard to overcome that impression.  When companies get 8a certified, there is another set of concerns – making money and staying out of legal issues. At Watson & Associates, LLC we have government contract attorneys and small business set aside consultants that understand the procurement playing field and how to address small disadvantaged business application issues.
When small businesses compile their SBA 8a application packages they quickly find out that 8a requirements can be somewhat daunting.  When you are getting 8a status, the SBA has initiated a new set of rules for small business that already have their 8a status.
Other times, the SBA may deny your 8a status due to perceived problems in the 8a application about your small disadvantaged business status. This is where our SBA 8a certification consultants can help. At Watson & Associates, our government contract lawyers and 8a consultants have achieved favorable results for small businesses across the United States.
Flat Rates and Reasonable

8a Certification Cost




Prompt Turnaround

Legal Expertise That Minimizes Costly Mistakes

Free Initial Consultation

Get better value for your 8a certification consultants cost
SBA 8a Certification Application Attorney Services
Complete review and analysis of  minority business certification and SBA 8a applications

Guidance with social and economic narratives, if applicable (the SBA has reduced this requirement)

Assessment of SBA 8a certification requirements

Guidance with business affiliations with other companies

Help with

potential for success

disputes and potential for success


Appeals of SBA 8a application denials and 8a denials to SBA Office of Hearings and Appeal (SBA OHA)

Aggressive representation when getting 8a terminations

Post-approval guidance with small business marketing and strategic approaches to acquiring government contracts 

Asset purchase agreement and government contract novation agreements
8a Mentor Protégé program matters.

Sole Source Justification Contracts 

SBA 8a Program Fraud

Help with SBA affiliation rules and SBA size standard protest rules (learn more about SBA NAICS size standards).
Free 8a Certification Cost Call us for a FREE Initial Consultation – Toll-Free 1-866-601-5518
See information about finding a criminal defense attorney in a a government contracts case 
How to get 8a Certified – Avoid Common 8a Status Mistakes With Small Disadvantaged Business Qualification When You Apply for 8a Certification 
After getting your 8a application approved,  a vast variety of complex litigation arises when 8a certified companies engage in joint venture agreements or teaming contracts with other government contractors.  After getting your 8a status, serious issues can range from violation of Ostensible Subcontractor Rules, SBA affiliation challenges in small business size protests and ultimately termination from the 8a Program. Sometimes, you may reach the point where you want to sell or buy a business with existing government contracts. At Watson, we can help you with the relevant government contract novation agreement help.
When you apply for 8a certification, you first want to avoid the deadly issue of ability to succeed in the 8a Program. If the SBA decides against you on this issue, you cannot appeal. Other critical issues you want to avoid include affiliation and others' ability to control your company. This is why most 8a applications fail.  Find out whether your situation violates SBA small business joint venture rules.
Applying for minority business certification and 8a Program status can be cumbersome and stressful. The SBA Business Development Program requires a vast amount of reports, documents, and information that is heavily scrutinized. Since the program is not only for minority-owned businesses,  our  SBA small business contracts attorneys and mentor protege joint venture 8a consultants also help non-minorities to get their 8a status. 
See How Government Contracts Deal With COVID-19 Problems.
SBA 8a Certification Consultants – Get Help Meeting SBA 8(a) Requirements
We offer a broad array of small business government contract help with legal and business transactional issues.
With law offices in Washington, DC, and Colorado, our SBA 8a certification consultants and SBA minority-owned business lawyers are well-positioned to help you with SBA 8a requirements and compliance.
Part of your SBA 8a applications requirement is to comply with yet another set of regulations. This includes teaming and joint venturing with other businesses.
Unless you are statutorily exempt, small businesses that enter a joint venture for larger contracts are automatically affiliated.
Is Your Small Business Ready to be 8a Certified?
When considering how to get 8a certification, If you are socially and economically small disadvantaged business enterprise per the Small Business Administration (SBA) standards, you are on your to overcoming the common hurdles in the SBA 8a application process. This aspect of the SBA 8a eligibility and minority business certification process is the biggest hurdle that most applicants face. 
There are mandatory issues that you must discuss in your social or economic narrative if required. The SBA has limited the mandatory requirements for narratives. Learn about getting 8(a) sole source contracts with the government.
8a Application Appeals
Sometimes the SBA rules against you at the application phase. For example, there may be an issue regarding good character. Your only recourse is to submit a request for reconsideration or file an appeal with SBA OHA. At Watson & Associates, we have represented applicants in 8(a) denial appeal cases.
8a Termination Appeals
The SBA has the deference to terminate you early from the 8a program. However, not all reasons for termination from the 8a program are valid. If you think that the SBA is unreasonably terminating you from the 8a Program, please contact us immediately.
Avoid Liability for SBA 8(a) Program Fraud
Unfortunately, part of the application for 8a certification and any other federal total small business set aside program includes the obligation to stay away from prosecution for federal criminal activity for 8(a) Program Fraud. Whether or not you made an honest mistake can sometimes be irrelevant for federal prosecutors.
At Watson & Associates, LLC, we provide experienced federal criminal defense lawyers that understand the nuances of federal government small business programs. We represent companies and individuals facing federal criminal charges. See information about SAM Registration.
Get Your Free 8a Certification Checklist
Call Our Washington DC SBA 8a Certification Attorneys 
If you are an economically disadvantaged individual and need help with 8a small business qualifications and how to get 8a certified from experienced SBA 8a certification consultants and  lawyers, contact Watson & Associates, LLC for immediate help.
Call us toll-free at 1-866-601-5518. Free Initial Consultation.