Responding to the government's proposed suspension and debarment actions under FAR 9.4  can be a daunting process. An improper response puts you at an 80% chance of not overturning the recommendation.
Nationwide Help. Call Our Washington DC Suspension and Debarment Attorneys at 1-866-601-5518.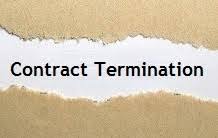 Understanding how to submit a credible response to debarring officials can make the difference between gaining more revenues in the future from government contracting and your company facing a serious financial crisis.
Help for small businesses and larger contractors nationwide to avoid the debarment process.

We have achieved favorable results for many of our clients.

Avoid costly legal mistakes made by contractors or individuals without a suspension and debarment lawyer or procurement fraud attorney.

Legal help for a fraction of the cost charged by large law firms.
Your response is critical to the outcome: Responding to a proposed debarment notice requires thought and a deep understanding how to address the debarring official while still focusing on a win-win result for our clients.
Sometimes government contractors face other situations alongside a debarment or suspension action. Our DC law firm will compile the right team of professionals to handle the various issues simultaneously.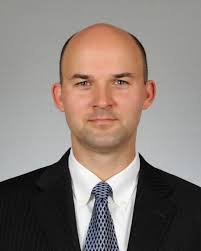 At Watson & Associates, LLC our Washington DC and Colorado-based lawyers frequently help businesses and individuals to minimize the impact of being placed on the debarment list or suspending from doing business with the federal government including loan programs.
We offer cost-effective legal solutions;

Well thought out plans of actions

Free initial consultation.
Lead Attorney:  Wojciech Z. Kornacki
Government Contract Suspension and Debarment Attorney Services
Our federal government contract law attorneys to minimize your chances of getting debarred by:
Investigating facts surrounding alleged actions

Statutory debarment legal counsel

Preparing a thorough response to suspension or debarment actions;

Representing companies with government contract awards at debarment hearings;

Presenting relevant information in the debarment process IAW with 2 CFR 1200.860 that can help the SDO to reach a conclusion that your company is responsible.

Negotiating more favorable results;

OIG exclusion

Procurement fraud allegations

Help for employees debarred from government employment

Conducting training and developing internal policies and controls;

Drafting and negotiating administrative compliance agreements; and

Providing litigation and support. 
To speak in confidence with a federal and suspension and debarment lawyer, call Toll Free 1-866-601-5518.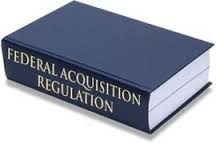 We help federal contractors in all states to avoid being debarred: Watson's federal suspension or debarment lawyers provide guidance and consulting when there is a government investigation that can lead to debarment and suspension actions.
With over 30 years of experience in federal procurement, our CO and Washington DC law firm understands the contractor responsibility issues that can arise and are in a better position to help our clients.
What does debarred mean under FAR 9.4?Under federal procurement regulations, debarred means that the government can prohibit your company from doing business with the government for a specified period of time, usually up to three years. FAR 9.4 is the common reference to debar government contractors.
Find out How Does a Decision to Debar Government Contractors Impact Your company?
Debarment Process – Reasons for Suspension and Debarment
 Reasons for federal debarment and suspension of government contractors with government contract awards include committing fraud, forgery, evading taxes, any violation of federal criminal law, unfair trade practices, a history on nonperformance on government projects, violation of antitrust laws, falsifying documents or making material misrepresentations to the government, having delinquent taxes over $3,000.00 and more.
If the contracting officer makes a determination that any other action furthers the suspension and debarment public policy and protects the government's interest,  a company's response and avoidance from the debarment process can be difficult.
At Watson and Associates, our Federal debarment and suspension lawyers develop a response to the proposed actions that balance the outcome and create a potential win-win end result.
Responding to suspension or debarment notices is a tedious process but the outcome can be worth the investment. 
Federal Debarment & Excluded Parties List: Who Can Be Debarred or Suspended Under FAR 9.4?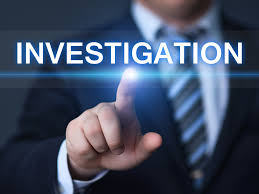 Under federal debarment law (FAR 9.4) and Federal debarment and suspension of government contractors, there are a vast amount of companies or individuals that can be suspended or debarred from doing business with the government. Any company or individual that directly or indirectly (e.g. prime contractors and subcontractors) can be suspended or debarred and placed on the excluded parties list (epls list). A reasonable trace and argument as to the specifics of your case are important.
Anyone that actually does business or can be expected to conduct business with the government, its agent or representative of another contractor can be debarred or suspended. Anyone that is directly or indirectly involved in the wrongdoing or stated reasons for the suspension or debarment action could essentially be suspended or debarred from doing business with the government.
Overseas and Nationwide Help
Our Federal Government suspension and debarment attorneys provides legal counsel to contractors throughout the United States and overseas including Alabama, Alaska, Arizona, Arkansas, California, Colorado, Connecticut, Delaware, Florida, Georgia, Hawaii, Idaho, Illinois, Indiana, Iowa, Kansas, Kentucky, Louisiana, Maine, Maryland, Massachusetts, Michigan, Minnesota, Mississippi, Missouri, Montana, Nebraska, Nevada, New Hampshire, New Jersey, New Mexico, New York, North Carolina, North Dakota, Ohio, Oklahoma, Oregon, Pennsylvania, Rhode Island, South Carolina, South Dakota, Tennessee, Texas, Utah, Vermont, Virginia, Washington, Washington DC, West Virginia, Wisconsin, Wyoming, and Virgin Islands. Call our federal debarment attorneys today for immediate help. 1-866-601-5518. We help with suspension debarment cases in  Dubai, Afghanistan, Iraq contractors and Saudi Arabia
Cities in which our Washington DC Federal suspension and debarment attorneys offer legal counsel and intervene in bid protests include Anchorage, AK; Atlanta, GA; Austin, TX; Chicago, IL; Colorado Springs, CO; Houston, San Antonio,  Wichita Falls, Dallas, TX; Denver, Colorado; Indianapolis, IN; Las Vegas, NV; Los Angeles, CA; Miami, FL; Philadelphia, PA; San Antonio, TX; San Diego, CA; San Francisco, CA; San Jose, CA; Santa Clara, CA; and Tampa, FL.
Additional Federal Debarment and Suspension Information
Difference Between Suspension and Debarment FAR 9.4
Defending and Responding to Contractor Suspension or Debarment cases
See how the debarred meaning and definition in FAR 9.4 can impact negotiations.
Do You Fall Within the Debarment Definition? Call our  Washington DC government contracts suspension and debarment lawyers at 1-866-601-5518 for immediate help.