We Handle Virtually All Disputes and Matters Pertaining to Federal Law For Federal Contractors Nationwide and Overseas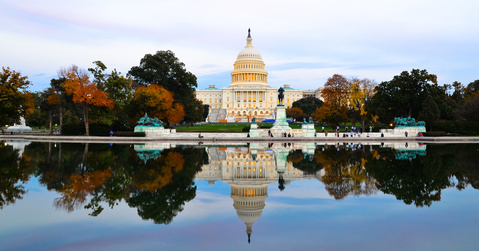 Federal Government Contracts Attorneys Washington DC – Over 30 years of federal government contracting experience at your disposal. When it comes to federal law for contractors, we help you avoid costly legal mistakes commonly seen in the federal procurement industry.
Our Gov contractor lawyers help small businesses and defense contractors in various procurement matters subject to the law for contractors. As Government contractor attorneys and M&A lawyers, we frequently help in ALL states and overseas.
Watson & Associates, LLC is a boutique government contract law firm that offers experienced federal government contractor lawyers who can get to the source of the problem and develop cost-effective ways to resolve complex issues.
As government procurement attorneys and federal contractor criminal defense attorneys, we frequently help small and large businesses to get through all of the various phases of the federal procurement process.
As federal government contractor lawyers, we provide legal counsel to small businesses and large defense contractors in the United States and overseas. We help from the inception and formation of federal contracts through litigation and compliance with the Federal Acquisition Regulation (FAR).
As a boutique government contract law firm with offices in Washington DC and Denver, Colorado, we are geographically positioned to offer our deep government contracting experience handling bid protests, dispute litigation, contract claims and contracting officer decision appeals, suspension and debarment, Federal False Claims Act litigation, FCPA matters, Merger Acquisition and various government investigations.
We represent government contractors of all sizes and from various parts of the United States
Our Washington DC Government Contracts law firm relies on the unique experiences of each government contracting attorney to resolve problems for our clients. We understand that sometimes to resolve a problem, one may need experience in several government procurement law areas.
As federal government contractor criminal defense lawyers, we provide legal defense in areas such as the Buy American Act compliance, False Claims Act defense, SBA small business fraud matters, and construction.
Federal Law for Contractors Overview
The federal government spends billions of dollars buying commercial services and products throughout the United States and overseas. Doing business with the federal government requires a deep understanding of unique and complex law for contractors. Watson & Associates' government contracting attorneys avoid some of the costliest mistakes and to avoid pitfalls.
Some of our government procurement attorneys have worked for federal contracting agencies and, therefore, are in a better position to advocate for our clients. The law firm has a deep understanding of federal procurement regulations and FAR and SBA small business program regulations for government contractors. The law firm frequently helps companies that need help with iOIG and DOJ investigations and criminal defense when charged with fraud against the government.
Our Government Contract Legal Services and Areas of Practice
Our government contracting attorneys offer over three decades of experience in several aspects of federal contract law.  The firm represents defense contractors at international locations with regulatory compliance, litigation  support, and compliance matters involving:
Bid Protests: AS government contractor lawyers, we frequently represent federal contractors in bid protests before the Court of Federal Claims (COFC), the U.S. Court of Appeals for the Federal Circuit, Small Business Administration (SBA) and size protests and size appeals to SBA OHA.
Government Contract Disputes and Contractor Claims: Watson & Associates helps contractors to analyze, assess and prepare Contract Disputes Act (CDA) claims, and requests for equitable adjustment (REA). When the contracting officer issues an adverse decision, we handle appellate cases before the Civilian and Armed Service Boards of Contract Appeals (CBCA and ASBCA), the Court of Federal Claims and the United States Court of Appeals for the Federal Circuit.
Federal False Claims Act Defense L

aw for Contractors

 :  Federal law enforcement and Inspector General (OIG) offices are consistently investigating false claims cases where contractors allegedly violate certain laws. Our procurement attorneys defend and represent individuals and companies facing civil and criminal liability for False Claims Act violations. When it comes to federal government law for contractors, our legal defense team helps to aggressively fight back and to adequately protect the company's legal rights.  
FAR Compliance, Contractor Ethics and Mandatory Disclosure: Our Government Contracts lawyers work with companies to develop internal policies and controls, review and implement compliance policies and reduce ethics violations. Our government contracts attorneys also help with small business subcontracting plans, FAR mandatory disclosure requirements and various issues that come up related to contractor ethics.
Federal Contractor White Collar Crime: Our government contractor criminal defense attorneys represent small businesses and larger defense contractors across the United States and overseas. Our white collar crime lawyers understand the underlying regulations that US attorneys initiate to file criminal cases.
International Contracting:  Watson's overseas government contractor attorneys also represent companies in international areas by providing government contract legal services related to Trade Agreements Act (TAA) compliance and Buy American Act (BAA) compliance, Foreign Corrupt Practices Act (FCPA) and Procurement Integrity Act (PIA(.
Federal Government Investigations: Watson's Gov contracts lawyers also represent contractors involved in government investigations. As Washington government contracts fraud lawyers, we respond to federal CID subpoenas and negotiate outcomes for our clients. We defend companies involved in procurement fraud disputes; federal False Claims Act and Qui Tam lawsuit; Procurement Integrity Act (PIA) defense; Foreign Corrupt Practices Act (FCPA); responding to Department of Justice (DOJ), SBA OIG Inspector General (IG) subpoenas and investigations.
Government Contract Novation: Our government contracts lawyers offer legal representation to companies involved with the government contract novation process under FAR 42.
Contingency Contracting overseas government contractor attorneys: Overseas federal procurement sometimes operates under a different set of rules. We often work with overseas contractors in Afghanistan, Dubai, Iraq, Turkey and Saudi Arabia..
Government Contract Small Business L

aw for Contractors

: At Watson, we frequently represent clients in SBA small business size protests and appeals to the SBA Office of Hearings and Appeals (SBA OHA). We also represent firms involved in service-disabled-veteran-owned small business programs (SDVOSB); Historically Underutilized Business Zones (HUBZone) Program and SBA 8(a) BD Program. We also help in areas such as contractor teaming agreements, Mentor Protégé and joint ventures. When companies are target for criminal fraud, our contractor criminal defense attorneys step in and use their unique knowledge and experience to fight back.
Suspension and Debarment: Our government contractor lawyers help individuals and companies facing actual or potential suspension and debarment. We help respond to show cause notices, and cure notices. Our suspension debarment lawyers respond to notices and negotiate agreements with suspension and debarment officials (SDO).
Government Contract Terminations and Appeals: When the contracting officer issues a termination for default or convenience, sometimes the decision violates procurement law. We help small businesses and large contractors to analyze, litigate and appeal improper default terminations and termination for convenience cases.
Tribal Super 8(a) and Alaskan Native Corporation (ANC) Contractors: Our government contracts white collar crime lawyers help small businesses defend against allegations for fraud and to comply with the unique SBA regulations that regulate Native American contracting. We alsohelp by developing internal policies and controls to promote compliance. We also help Native American contracting companies at the Office of Hearings and Appeals and white-collar government investigations by the SBA's Office of Inspector General. 
Industry Groups
With over four decades of government contracting experience, the Watson federal government contracts attorneys provide legal counsel in various industry groups including:
Aviation
Construction, Architecture and Engineering (A&E)
Education
Energy
Environmental
Financial Services
Information Technology (IT), Telecommunications and Information Systems
Intelligence Community Contractors
Healthcare contractors
Homeland Security
Logistics and Troop Support
Manufacturing and Products
Professional Services
Real Estate
Transportation
Washington DC Government Contractor Criminal Defense Attorneys
When small businesses and large defense contractors are investigated by the OIG and DOJ, we represent each client from the beginning as though the case were going to court. As government contractor criminal defense attorneys, we understand that not all criminal defense lawyers have experience in federal government contract laws.
As a result, federal prosecutors gain an advantage and the likelihood of criminal indictments and ultimate conviction rates are increased.
The key to minimizing indictments and criminal conviction is to push back on the initial illegal allegations. This sometimes includes TAA compliance violations, BAA compliance violations, SBA small business affiliation and pass-through contracting, FAR violations and more. This is where our white-collar crime lawyers best serve federal contractors.
If you are a federal government contractor facing a government investigation or charged with procurement fraud, contact our Washington DC, government contracts criminal defense attorneys at 1.866.601.5518 Today.
Cost-effective Legal Solutions
When it comes to government law for contractors, Watson's Government contract lawyers provide reliable and direct legal advice to company heads and CEOs who want straight talk and a firm that can think outside the box. Our goal is to resolve procurement problems short of litigation. However, we do not take shortcuts. If we have to fight in court aggressively, we can. However, that is not our first plan of attack. We also help with mergers and acquisitions for companies that have federal contracts, white-collar crime and criminal defense, government investigations, False Claims Act (FCA), Buy American Act (BAA Compliance), litigation and appeals.
Contact Our Washington DC Government Contracts Lawyers
For immediate help with pending legal issues concerning federal contracts and law for contractors, litigation support or criminal defense, call our Washington DC government contract lawyers at 1.866.601.5518 for a Free Initial Consultation.