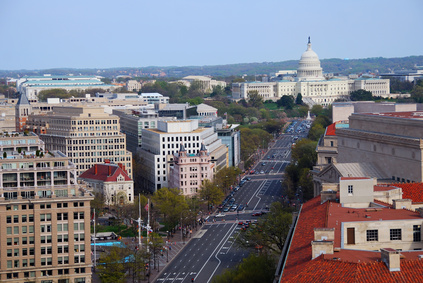 Nationwide federal suspension and debarment lawyers: Watson & Associates help clients facing debarment and suspension of government contractors or government employees. This can become a nightmare when the agency issues a recommendation. How do you respond? How do you protect your business's future or your employment with the government? This is where our expertise benefits you.
When the government believes that there are criminal actions or performance issues that rise to the level of not being "responsible," the agency will act. You are left to defend and plead not to go through the recommendation.  Having a federal suspension and debarment attorney that understands the statutory guidelines and how to respond to a debarment or suspension letter is critical.
Watson & Associates Washington DC suspension and debarment lawyers frequently help contractors and individuals to successfully convince the debarment official (SDO) to reconsider the agency. recommendation and rule in our client's favor. We represent clients throughout the United States and overseas.
The federal government has taken a more aggressive approach in debarring or suspending government contractors. It is important to understand the agency can initiate action whether or not they have been convicted of any wrongdoing. 
Experience and Success
With over 30 years of combined experience, we are government procurement and federal debarment attorneys with experience preparing and helping companies debarred from government contracts. Watson & Associates' suspension and debarment lawyers have successfully helped many government contractors through the suspension and debarment process, we have successfully responded to cure notices and notices.  We look at the government's factual allegations and any credible evidence to refute those allegations. We help clients aggressively handle opportunities at the discovery stage and at hearings. See information about Qui Tam Relators.
When government contractors or individuals receive a notice of suspension or debarment actions, allegations of wire fraud leading to debarment or some other covered transaction, there is immediate frustration, anger, and a need to retaliate. However, to successfully handle your response to a debarring official, you want to specifically address the disputes and issues that he or she looks for. Responding to suspension or debarment notices needs careful planning.
Federal Suspension & Debarment Lawyers Services
Our government contract law and federal debarment lawyers work diligently to minimize your chances of getting debarred by:
Investigating facts surrounding fraud, non-compliance or alleged actions

Statutory debarment legal counsel for

companies debarred from federal contracts
Help with being debarred from government employment

Help with administrative agreements.

Preparing a thorough response to suspension or debarment actions;

Representing companies with government contract awards at hearings;

Complying with violations of FAR Mandatory Disclosure Rule

Presenting relevant information in the process IAW with 2 CFR 1200.860 that can help the SDO to reach the conclusion that your company is responsible.

Negotiating more favorable results;

OIG exclusion and responding to a notice of proposed debarment;

Cases regarding fraud and not meeting small business subcontracting plan requirements
Providing help with small business set-asides

Conducting training and developing internal policies and controls;

Drafting and negotiating administrative compliance agreements; and

Providing litigation and support in federal debarment proceedings
To speak in confidence with a federal debarment lawyer, call Toll Free 1-866-601-5518. 
Our federal contract attorneys understand the critical issues that can arise during the suspension and debarment process.  Not every case will be easy to overcome. However, we do understand what the Suspension Debarment Official (SDO) looks for to make a final decision. Our attorneys help to protect your business or career interests while still addressing the government's concerns during your response. Our federal procurement lawyers have represented clients at hearings and have successfully demonstrated present responsibility on our client's behalf.
What is Debarment and Suspension of Government Contractors?
When it comes to the debarment and suspension of government contractors, the process is in place to protect the government and taxpayer funds from fraud and abuse. Not every federal agency recommendation is valid. Therefore, the agency is put in a position to justify its actions. However, the contractor or individual must respond to the recommendation. Evidence must be presented, the Agency record (AR) must be reviewed to either validate or invalidate the stated reasoning for the debarment or suspension action.
Although the government has a right to protect its interests, so too does the prospective debarred or suspended contractor or individual to protect their rights.
Tip: There is an unwritten rule that the Agency is presumed to be right. Therefore, you should seek out a suspension and debarment attorney that understands the process and that has experience dealing with these types of cases.
Who can be Debarred or Suspended?
The Federal Acquisition Regulations FAR allows for government contractors to be suspended or debarred. According to the General Services Administration (GSA), Companies debarred from government contracts or individuals that can be debarred include those that:
Directly or indirectly submits offers for or is awarded, or reasonably may be expected to submit offers for or be awarded, a Government contract or subcontract; or

Conduct business, or reasonably may be expected to conduct business, with the Government as an agent or representative of another contractor

Those, directly and indirectly, involved in the wrongdoing or alleged wrongdoing
Many federal contractors are not fully aware of the issues that statutes and require the SDO officials to look at. Companies must understand that when it comes to federal debarment and suspension of government contractors, agencies look for certain responses to make sure that they are a responsible contractor.
We provide help for individuals and entities nationwide to avoid the federal debarment process.

We have achieved favorable results for many of our clients.

You can now avoid costly legal mistakes made by contractors or individuals without a gov contracts debarment lawyer or procurement fraud attorney.
Your formal response to a proposed suspension or debarment action is critical to the outcome
Responding to a proposed debarment from government contracts requires thought and a deep understanding of how to address the debarring official while still focusing on a win-win result for our clients. There must be a balance between responding to all allegations and showing the deciding official that you or your company is presently responsible by a preponderance of the evidence standard and that you should continue to work for or do business with the government.
Tip: Sometimes government contractors face other situations alongside a federal debarment or suspension action. Our DC law firm will compile the right team of professionals to handle the various issues simultaneously.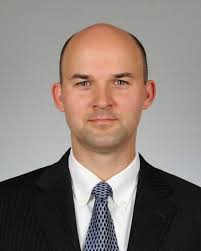 At Watson & Associates, LLC our Washington DC-based lawyers frequently help businesses and individuals to minimize the impact of being placed on the debarment list or suspended from doing business with the federal government including loan programs.
Lead federal debarment attorneys:  Wojciech Z. Kornacki, Attorney
Jo Spence, Attorney
Watson's federal suspension and debarment lawyers also provide guidance and consulting when there is a government investigation that can lead to debarment and suspension actions. With over 30 years of overall experience in federal government procurement, our CO and Washington DC firm understands the contractor responsibility issues that can arise and are in a better position to help our clients. Having worked for federal contracting agencies, we are in a better position to help companies suspended or proposed for debarment.
What Does Debarment Mean

 

Under

 FAR 9.4?
Debarred definition:  What does debarment mean when it comes to federal contracts. Under federal procurement regulations, when it comes to being suspended or debarred, it means that the government can prohibit your company from doing business for a specified period of time, usually up to three years. FAR 9.4 is the common reference to debar government contractors.
Reasons for Debarment from Government Contracts
There are a number of reasons for suspension or debarment from government contracts. Reasons include violations of the Buy American Act in constructing, altering, improper conduct or repairing any public building or work in the United States using appropriated funds; false claims and fraud embezzlement theft forgery bribery. You want to have the right attorney involved because he or she must be able to address the legal issues and must also show that you or your company is responsible under the governing statutes.
Are You Dealing with Debarment Due to a Government Contract Fraud Case?
As government contracts fraud lawyers for companies across the United States, we find that companies and CEOs jeopardize both cases because they have different attorneys representing each case. This can be problematic because inconsistent states during the suspension and debarment process can hurt the criminal fraud case. Our contractor fraud defense attorneys can help.
See More On Buy American Act Frequently Asked Questions
Debarred from Government Employment?
The agency may erroneously debar you from further employment with the federal government. Sometimes, these decisions can be reversed if there are facts and adequate evidence that the SDO official can consider. If you are debarred from government employment, contact an employee debarment attorney at Watson & Associates, LLC to further discuss how we can help.
How to Respond to a Procurement Suspension or Debarment Proposed Notice ?
Since the company's future success, or your career, is at risk, you must respond to each and every allegation or factual errors in the notice of proposed debarment or suspension.  The contractor or its debarment attorney can respond to the proposed notice of debarment.
The response must be in writing and and should include factual or evidentiary items to take an opposition  to the proposed actions.  Address facts that may inform the Suspension and Debarment Official (SDO) about the facts leading up to the debarment that should be looked at in your favor. Your Credibility is an essential part of getting a favorable result. Therefore, you should also address issues that may not be in your favor but also explain what you or the company has done to address these matters.
Having a government contract suspension and debarment lawyer to help you with the response is often worth the time and resources.
If you do not respond to the proposed suspension or debarment notices, the SDO will deem an admission to the allegations.  
Find out How Does a Decision to Debar Government Contractors Impact Your company?
Help for Government Contractors Overseas and Nationwide
If you are an overseas contract concerned about being debarred from federal contracts, our suspension and debarment lawyers provide legal counsel to defense contractors facing adverse actions from government contracts throughout the United States and overseas including Alabama, Alaska, Arizona, Arkansas, California, Colorado, Connecticut, Delaware, Florida, Georgia, Hawaii, Idaho, Illinois, Indiana, Iowa, Kansas, Kentucky, Louisiana, Maine, Maryland, Massachusetts, Michigan, Minnesota, Mississippi, Missouri, Montana, Nebraska, Nevada, New Hampshire, New Jersey, New Mexico, New York, North Carolina, North Dakota, Ohio, Oklahoma, Oregon, Pennsylvania, Rhode Island, South Carolina, South Dakota, Tennessee, Texas, Utah, Vermont, Virginia, Washington, Washington DC, West Virginia, Wisconsin, Wyoming, and Virgin Islands. Call our federal contract suspension and debarment attorneys for immediate help. 1-866-601-5518. We help companies in fear of being debarred from federal contracts due to buy american fraud in  Dubai, Afghanistan, Turkey, Iraq contractors and Saudi Arabia.
Additional Federal Debarment and Suspension Information
Difference Between Suspension and Debarment FAR 9.4
Defending and Responding to Contractor cases
See FAR 9.4 can impact negotiations.
Call Our Federal Suspension and Debarment Attorneys Today
If your company is suspended or proposed for debarment, call our  Washington DC government contracts attorneys and suspension and debarment attorneys at 1-866-601-5518 for immediate help.