Stay Ahead of the Curve: Expert Guidance on Suspension and Debarment Legal Services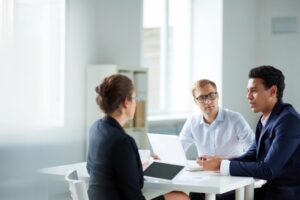 Has your government contract been suspended or are you facing potential debarment?
We understand the stress and uncertainty that comes with this situation. Our team of experienced government suspension and debarment lawyers can help increase your chances of reversing the decision. We have helped numerous contractors and individuals respond to debarment and suspension proposal letters, and we are here to help you too.
With our help, you can navigate the complex process of responding to debarment and suspension actions. We can provide guidance and support to help you build a strong case for why you should not be debarred or suspended from government contracts.
Don't wait until it's too late. Contact us today to schedule a consultation with our team of government suspension and debarment lawyers. Let us help you protect your business and livelihood.
In the complex realm of government contracts, staying ahead of the curve is vital to the success and longevity of your business. When it comes to suspension and debarment issues, having access to expert guidance from top suspension or debarment lawyers can make all the difference. Our seasoned legal professionals are here to provide you with the comprehensive legal support you need to navigate the intricacies of suspension and debarment.
With our deep understanding of the ever-evolving landscape of government regulations, we offer you a competitive edge. Our team of experienced government debarment lawyers specializes in suspension and debarment matters, equipped with the knowledge and expertise to safeguard your business interests or your personal career if you are proposed for debarment from government employment.
When you partner with us, you gain more than just legal representation. We serve as trusted advisors, helping you develop effective strategies tailored to your unique situation including responding the letters of proposed debarment or suspension and appearing before the SDO at a hearing. Our goal is to mitigate risks, protect your reputation, and guide you through the intricacies of the suspension and debarment process. See information about Qui Tam Relators.
From the initial stages of compliance assessment to proactive risk management, we provide a comprehensive range of services. Our dedicated professionals will advocate for your rights, ensuring due process is upheld during suspension or debarment proceedings. We understand the importance of minimizing disruptions and working towards reinstatement, actively supporting you in regaining eligibility for government contracts.
Federal Suspension & Debarment Lawyers Services
Our government contract law and federal debarment lawyers work diligently to minimize your chances of getting debarred by:
Investigating facts surrounding fraud, non-compliance or alleged actions

Statutory debarment legal counsel for

companies debarred from federal contracts
Help with being debarred from government employment

Help with administrative agreements.

Preparing a thorough response to suspension or debarment actions;

Representing companies with government contract awards at hearings;

Complying with violations of FAR Mandatory Disclosure Rule

Presenting relevant information in the process IAW with 2 CFR 1200.860 that can help the SDO to reach the conclusion that your company is responsible.

Negotiating more favorable results;

OIG exclusion and responding to a notice of proposed debarment;

Cases regarding fraud and not meeting small business subcontracting plan requirements
Providing help with small business set-asides

Conducting training and developing internal policies and controls;

Drafting and negotiating administrative compliance agreements; and

Providing litigation and support in federal debarment proceedings
To speak in confidence with a federal debarment lawyer, call Toll Free 1-866-601-5518. 
What is Debarment of Government Contractors or Employees?
Debarment of government contractors refers to the action taken by a government agency or entity to exclude a contractor or individual from participating in government contracts or procurement activities. It is a serious consequence resulting from violations, misconduct, or non-compliance with applicable laws, regulations, or contractual obligations.
Debarment serves as a penalty and a means of protecting the government's interests by ensuring that contractors with a history of wrongdoing or non-compliance are not awarded future contracts. The primary purpose of debarment is to maintain the integrity of the government contracting process and safeguard taxpayer funds.
When a contractor is debarred, they are temporarily or permanently prohibited from bidding on or being awarded government contracts, subcontracts, grants, loans, or other federal assistance. This exclusion applies to all government agencies and may extend to affiliated companies or individuals associated with the debarred contractor.
The debarment process typically involves an investigation and determination of wrongdoing by the relevant government agency. The agency will provide the contractor with notice of the proposed debarment and an opportunity to respond, present evidence, or seek a hearing to challenge the proposed action.
The grounds for debarment can vary but generally include serious violations such as fraud, bribery, antitrust violations, embezzlement, falsification of records, or other significant non-compliance with contractual or legal requirements. The duration of debarment can range from a few months to several years, depending on the severity of the misconduct and the contractor's actions to remedy the issues.
During the debarment period, contractors are expected to address the underlying causes of the misconduct, implement corrective actions, and demonstrate their commitment to compliance and ethical business practices. Reinstatement or lifting of the debarment can be considered if the contractor can prove that they have taken appropriate remedial measures and pose no further risk to the government's interests.
It's important to note that debarment is distinct from suspension, which is a temporary action taken pending the outcome of an investigation or legal proceedings. While both suspension and debarment involve exclusion from government contracts, debarment typically has longer-term implications.
Debarment of government contractors is a serious matter that can have significant repercussions on the contractor's business operations, reputation, and future opportunities. It underscores the importance of maintaining high standards of ethics, compliance, and adherence to contractual obligations in government contracting.
What sets us apart is our track record of successful resolutions. We have helped numerous clients overcome suspension and debarment challenges, enabling them to thrive in the competitive government contracting arena. Our proven strategies and meticulous attention to detail have consistently yielded favorable outcomes for our valued clients.
Don't let suspension and debarment issues impede your progress. Embrace the expertise of our legal team and gain the confidence to make informed decisions. With our guidance, you can stay ahead of the curve, ensuring compliance, protecting your reputation, and seizing new opportunities in the realm of government contracts.
To speak in confidence with a federal debarment lawyer, call Toll Free 1-866-601-5518.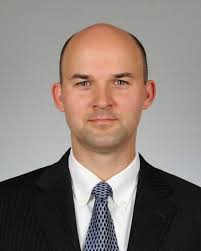 At Watson & Associates, LLC our Washington DC-based lawyers frequently help businesses and individuals to minimize the impact of being placed on the debarment list or suspended from doing business with the federal government including loan programs.
Lead federal debarment attorneys:  Wojciech Z. Kornacki, Attorney
Jo Spence, Attorney
Watson's federal suspension and debarment lawyers also provide guidance and consulting when there is a government investigation that can lead to debarment and suspension actions. With over 30 years of overall experience in federal government procurement, our CO and Washington DC firm understands the contractor responsibility issues that can arise and are in a better position to help our clients. Having worked for federal contracting agencies, we are in a better position to help companies suspended or proposed for debarment.
Reasons for Debarment from Government Contracts
There are a number of reasons for suspension or debarment from government contracts. Reasons include violations of the Buy American Act in constructing, altering, improper conduct or repairing any public building or work in the United States using appropriated funds; false claims and fraud embezzlement theft forgery bribery. You want to have the right attorney involved because he or she must be able to address the legal issues and must also show that you or your company is responsible under the governing statutes.
Are You Dealing with Debarment Due to a Government Contract Fraud Case?
As government contracts fraud lawyers for companies across the United States, we find that companies and CEOs jeopardize both cases because they have different attorneys representing each case. This can be problematic because inconsistent states during the suspension and debarment process can hurt the criminal fraud case. Our contractor fraud defense attorneys can help.
See More On Buy American Act Frequently Asked Questions
Debarred from Government Employment? Call Our Federal Debarment Lawyers Today
The agency may erroneously debar you from further employment with the federal government. Sometimes, these decisions can be reversed if there are facts and adequate evidence that the SDO official can consider. If you are debarred from government employment, contact an employee debarment attorney at Watson & Associates, LLC to further discuss how we can help.
Topics for Consideration When Responding to a Proposed Debarment
Navigating a proposed debarment as a government contractor can be a daunting process, but with the right approach, you can effectively respond and protect your interests. Here are some key reasons why tips for responding to a proposed debarment are essential:
1. Preserving Your Personal or Business Reputation: A proposed debarment can have a significant impact on your business's reputation. By following effective response strategies, you can demonstrate your commitment to ethical practices, compliance, and accountability, which can help mitigate the potential damage to your reputation.
2. Maximizing your Chances of Success: Responding to a proposed debarment requires careful consideration and strategy. Tips for responding can provide you with valuable insights into the best practices, allowing you to craft a persuasive and compelling response that maximizes your chances of successfully overcoming the debarment.
3. Protecting your Eligibility for Government Contracts: Government contracts play a vital role in the growth and stability of your business. Responding effectively to a proposed debarment can help protect your eligibility (contractor responsibility) for future government contracts, ensuring you can continue to participate in lucrative opportunities.
4. Demonstrating Compliance and Remediation Efforts: A well-crafted response can showcase your commitment to compliance and the steps you have taken to rectify any issues. By highlighting your remediation efforts and showcasing how you have implemented measures to prevent future non-compliance, you can build a strong case for reinstatement or a reduced debarment period.
5. Upholding Due Process: Responding to a proposed debarment allows you to exercise your right to due process. By submitting a comprehensive response, you can ensure that your side of the story is heard and considered, providing an opportunity to address any inaccuracies or misconceptions that may have led to the proposed debarment.
6. Accessing Professional Guidance: Tips for responding to a proposed debarment can provide valuable guidance and insights based on the expertise of experienced debarment lawyers who specialize in suspension and debarment matters. Their knowledge and experience can help you navigate the complexities of the process, increasing your chances of a favorable outcome.
Remember, each proposed debarment case is unique, and seeking personalized legal advice tailored to your specific circumstances is crucial. By following tips for responding to a proposed debarment, you can effectively protect your business, preserve your reputation, and work towards reinstatement or a favorable resolution.
Find out How Does a Decision to Debar Government Contractors Impact Your company?
Additional Federal Debarment and Suspension Information
Difference Between Suspension and Debarment FAR 9.4
Defending and Responding to Contractor cases
See FAR 9.4 can impact negotiations.
Call our government contracts suspension and debarment attorneys for  FREE INITIAL consultation. Call 1.866.601.5518.