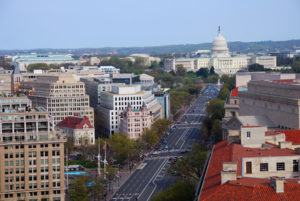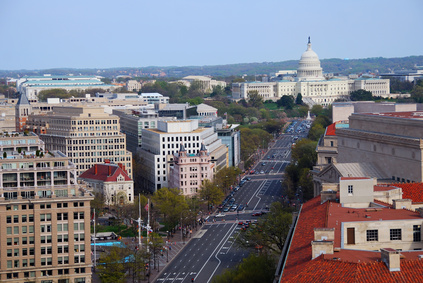 Trusted Federal Criminal Defense Lawyers for Government Contractors Nationwide. We Help Clients Nationwide to Avoid Costly Legal Mistakes While Minimizing the Chance of Indictments of Criminal Convictions
Your Defense Team for Government Contract Fraud Cases
When you're a government contractor facing potential civil and criminal allegations, you need more than just legal representation—you need a legal partner who understands the intricacies of government procurement laws and the contracting world's unique challenges. At Watson & Associates, LLC, we are that partner. With offices in Washington, DC, and Denver, Colorado, we serve government contractors nationwide, providing unparalleled defense in white-collar investigations and prosecutions.
What Sets Us Apart
A Singular Focus on Government Contractors
We exclusively represent government contractors. Unlike traditional criminal defense attorneys, we have honed our expertise in the complex arena of federal government contracting. This specialization means we understand the industry's unique challenges, regulations that small businesses and larger defense contractors, and risks better than anyone else.
Corporate executives and contractors are investigated, indicted, and convicted at trial in record numbers because traditional local criminal defense attorneys have little experience with the federal procurement laws that you are being investigated for. This includes Buy American Act non-compliance, Trade Agreements Act requirements, SBA small businesses regulations (HUBZone, SDVOSB, SBA 8(a) BD Program,) and FAR compliance requirements. As a result, the prosecutor's case becomes easier.
Increase your chances of fighting back and or getting a case dismissed.
Decrease your chance of getting indicted, being convicted at a criminal trial, or paying high fees under the False Claims Act.
Handling a Wide Range of Cases
Our experienced team of federal criminal defense lawyers and government contractor fraud defense attorneys represent clients various government contract fraud cases, including:
False Claims Act Violations: Allegations of submitting false or fraudulent claims to the government.
Buy American Act (BAA) and Trade Agreements Act (TAA) Compliance Issues: Ensuring compliance with ever-evolving BAA and TAA regulations, an area of increasing concern.
Bid Rigging, Bribery, and Corruption: Accusations of anti-competitive practices, bribery, or corrupt dealings in government contracts.
Disclosure Violations: Ensuring contractors accurately disclose required information in accordance with government regulations.
Product Substitution and Cost Mischarging: Protecting against unlawful substitution of products or overcharging for services.
Small Business Fraud: Defending against false certification of services delivered or small business status.
Unparalleled Expertise in Government Contracting
What makes us different? Our federal defense lawyers bring over three decades of experience, including backgrounds as former government contracting officials. This unique perspective enables us to deconstruct the government's case, develop innovative defense strategies, and provide our clients with a significant advantage when facing litigation or jail time.
Our Seasoned Legal Minds
Theodore P. Watson, Esquire (Practice Group Lead)
With offices in Colorado and Washington, DC, Theodore brings extensive experience in federal government contracting agencies. His insights into the inner workings of federal agencies are invaluable.
Wojciech focuses on federal contract compliance, contract disputes and litigation, and business ethics. He has successfully represented private companies and individuals facing suspension and debarment.
Wise D. Allen, Esquire (Counsel)
A former Veteran Lieutenant Commander Judge Advocate for the United States Military, Wise has vast knowledge and experience in resolving corporate criminal defense and white collar crime litigation.
Key Practice Areas
Our federal criminal defense attorneys handle a wide range of cases, including:
Healthcare Fraud
Major Fraud Against the United States
False Claims Act Defense
Buy American Act Violations
SBA 8(a) Program Violations
SBA PPP Loan Fraud Defense
Bid Rigging
Mail Fraud and Wire Fraud
Trade Agreements Act and Substantial Transformation
Conspiracy
Your Rights, Our Priority
Facing federal charges can be a daunting experience. At Watson & Associates, LLC, we make your rights, reputation, and livelihood our top priority. Our dedicated team works tirelessly to craft a tailored defense strategy, ensuring that you're in the best position to navigate your case successfully.
When to Seek Legal Counsel
If you've received a target letter, federal subpoena, or are under investigation for government contract fraud, immediate action is essential. Our federal defense attorneys are well-versed in procurement regulations and government contracting programs. We speak the procurement language that many traditional federal criminal lawyers cannot.
Why Choose Watson & Associates, LLC
Our clients often choose us for several key reasons:
In-Depth Industry Knowledge
Many larger law firms lack real-world experience with SBA small business regulations, subcontracting regulations, and government procurement laws. We understand these regulations inside and out, giving our clients a unique advantage.
A Proven Record of Success
Our federal criminal defense attorneys have a long history of achieving favorable outcomes for our clients. We're not just lawyers; we're problem solvers dedicated to protecting your interests.
Tailored Defense Strategies
Every case is unique, and we understand that a one-size-fits-all approach doesn't work. We meticulously tailor our defense strategies to your specific situation, increasing your chances of a favorable resolution.
Your Future Deserves the Best Defense
Don't let federal prosecutors intimidate you into taking deals that aren't in your best interest. Contact Watson & Associates, LLC, and schedule a free and confidential consultation. We are the federal criminal defense lawyers who will aggressively fight back and work to restore your normal life.
Call 1.866.601.5518 to speak with lead federal criminal defense attorney, Theodore Watson and take the first step in protecting your future.