Experienced Federal Criminal Lawyers Representing Government Contractors in White Collar Investigations and Prosecutions Nationwide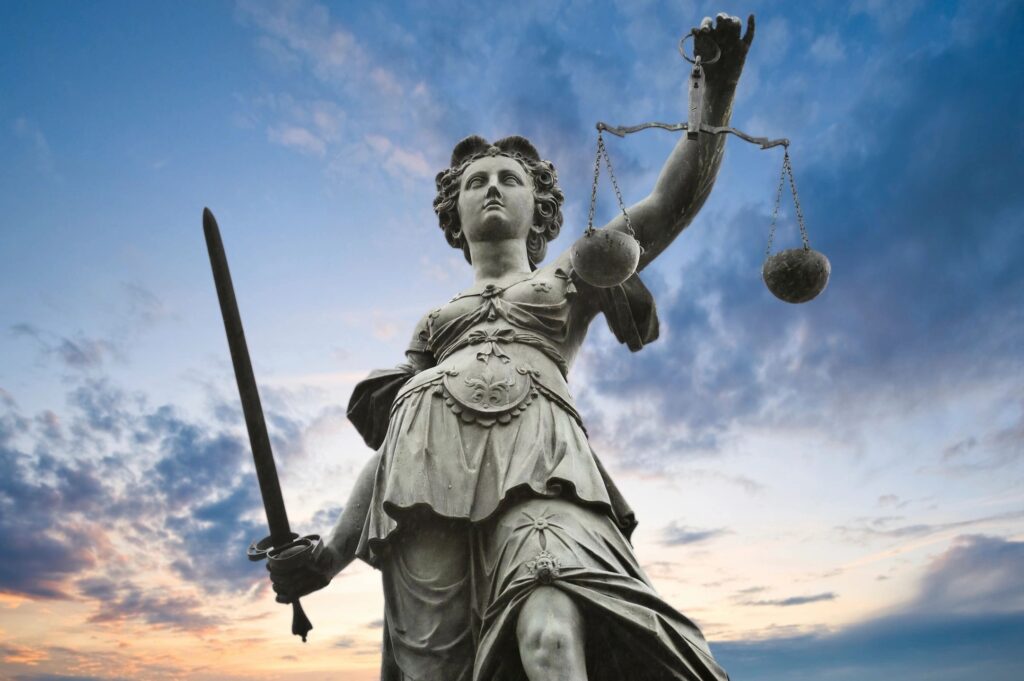 Nationwide Government Contractor Defense Lawyers -Federal Criminal Defense Lawyers for Government Contractors. You Must Have Experts the Legal Minds On your Team That are Well-versed in Government Procurement Laws. Without it, the Chances of Indictment or Criminal Conviction are Extremely High.
Are you a government contract being investigated for alleged false claims violations, conspiracy, or violations of federal procurement regulations or small business laws? 
Watson & Associates offers over three decades of federal procurement to clients across the United States overseas. We serve as federal criminal defense lawyers for government contractors charged with civil and criminal violations involving government contract fraud and other procurement fraud allegations.
Contractor fraud civil or criminal defense: Some federal contractors spend years building their businesses and trying to follow the rules. Then one day, you receive a subpoena or civil investigative demand to show up and be questioned.  This is a crucial point where what you do next can put you at risk of jail time or huge civil fines. At the end of the day, you will need federal crime lawyers that have experience in the government contracting world.  Traditional federal criminal defense attorneys with no procurement experience end up convincing you to take deals and jail time. Why is this? Because the federal prosecutors know that your federal defense lawyer is not experienced in the underlying procurement regulations from which they bring the underlying charges. See information about three defenses for criminal liability for government contractors.
More About Our Government Contractor Lawyers and Federal Criminal Defense Practice
At our federal criminal defense law firm, our contractor lawyers focus on civil and criminal cases involving white-collar crime with cases involving government contracting and procurement fraud. As defense lawyers, we provide legal representation to individuals and corporations that are involved with doing business with the federal government – government contracts.
Typically, the US attorneys have accused our clients of wire fraud, Buy American Act compliance violations, False Claims, and small business fraud against the government. We focus exclusively on federal civil and federal criminal cases involving the following:
SBA 8(a) Program Violations

SBA Small Business Act Programs

SDVOSB Programs

SBA HUBZone Programs

Major Fraud Against the Government
Federal Criminal Defense Lawyers for Government Contractors. You Must Have Experts the Legal Minds On your Team That are Well-versed in Government Procurement Laws – Contractor fraud Civil or Criminal. Without it, the Chances of Indictment or Criminal Conviction are Extremely High.
With law offices in Washington, DC and in Denver, Colorado, the federal defense attorneys at Watson &  Associates, LLC bring decades of federal contracting experience that is desperately needed in federal white-collar criminal cases.
As federal white collar crime lawyers dealing with government contract fraud cases, we understand that at the end of the day, federal prosecutors are simply punishing you and lumping you into their yearly statistics of "wins". They do this by threatening you with maximum sentencing guidelines and bringing conspiracy charges against you and your loved ones for violating statutes such as the False Claims Act, Buy American Act, and other federal procurement regulations. See information about receiving target letters vs indictment. Our White Collar Criminal Defense Attorneys are here to aggressively fight back and increase the chances of getting you back to a normal life.
We work with local criminal defense lawyers to aggressively push back against federal prosecutors

Our attorneys bring decades of government contracting experience to the table

We understand that defendants get convicted because defense counsel cannot fight back on issues of government procurement laws.

We consult with clients where the government has overwhelming evidence and the benefits of proffer agreements.
Government Investigations | Qui Tam Whistleblower Defense | Grand Jury Subpoenas & CIDs | SBA OIG, VA OIG, HHS, DOJ OIG Investigations | Government Contractor Criminal Defense & Litigation | Suspension and Debarments | Contractor Compliance | TAA Compliance | False Claims Act | Buy American Act Investigations & Much More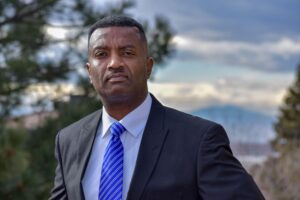 Call Theodore Watson at 1.866.601.5518 if you had no intent to commit false claims to the government or violate procurement laws. Call to reduce your chances of serving jail time and paying ridiculously high fines.
At Watson & Associates, LLC our experienced federal criminal defense attorneys and trial lawyers bring decades of federal government contracting experience to whistleblower defense cases and federal criminal cases against government contractors. Our federal criminal defense lawyers have the focused goal of vigorously defending against unsupported allegations and unjustified government investigations. We put together a team of federal defense lawyers and professionals that can fight back.
Whether or not you have received a target letter from the Department of Justice (DOJ), VA or SBA OIG requesting civil investigative demands, or communication from some other federal law enforcement agency, getting to the bottom of why you are a target is essential. You cannot afford to make any deadly mistakes that could jeopardize your legal rights. Hiring federal criminal defense attorneys at Watson & Associates will interact with US attorneys and develop a tailored defense. We are lawyers for criminal defendants that are also government employees or government contractors.
Have you received a target letter or federal subpoena? Have federal investigators shown up with a search warrant or arrested you? See information about subpoena duces tecum. If you are a federal contractor, you should immediately retain a federal criminal defense lawyer that is federal contractor lawyers. To speak with our federal defense lawyers, call 1.866.601.5518 immediately. Ask to speak with lead federal criminal defense attorney Theodore Watson.
Why More Government Employees and Government Contractors Are Calling Our Federal Crimes Lawyers?
Clients quickly find out that many larger law firms have no real experience with cases involving SBA small business regulations or subcontracting regulations.

Our clients really need to find lawyers for criminal cases that also understand procurements laws.

Our government contractor fraud defense lawyers can speak the procurement language that many traditional federal criminal lawyers cannot.

Our success is based on solid communication with our clients and building a team of legal minds that can fight back.
If you are looking for the best federal criminal defense attorneys that can provide your options, be candid with you about the government's evidence and seriously strive to protect your reputation, livelihood, and freedom, call us for a free and confidential consultation. Call 1.866.601.5518.
Why Choose Watson & Associates, LLC for Government Contractor Federal Criminal Defense Litigation Cases
Theodore Watson, founder and lead procurement fraud and government contractor defense attorney has spent decades litigating the very issues that federal prosecutors go after contractors and their employees for.  Our. federal criminal defense attorneys focus their practice exclusively on federal defense in cases that involved allegations of government contract fraud, False Claims Act violations, kickbacks, cross-charging, and more. We are particularly experienced with cases where contractors or being investigated or indicted for allegations of bribery, wire fraud, and violating SBA regulations regarding SDVOSB fraud and HUBZone fraud. We understand these programs inside and out.
Many other federal defense lawyers tout their experience as former prosecutors with DOJ and U.S. Attorneys Office. This is why hiring Watson law firm for the above reasons is critical. We understand that having lawyers for criminal defendants that are subjected to procurement regulations and government contracting program require unique knowledge about how these federal programs work. It is this unique knowledge that allows our team of federal criminal attorneys to cut off the government's case and attack the allegations up front.
As government contractor federal defense lawyers, we will immediately intervene in the government's case and establish your presence and present a strong legal defense team. Your livelihood and liberty are at stake. Building a strong legal defense early is critical.
When you choose Watson & Associates' federal crimes lawyers to defend you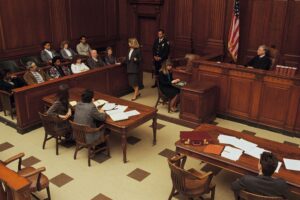 We act quickly to interact with the DOJ or US attorneys. If you are at the investigation stage, we first see whether you are currently a target; if you are pre-indictment stage then we discuss your rights and chain of events. When you retain our federal defense attorneys to represent you or your company, we will immediately start to go to work. See information on GSA fraud and Trade Agreements Act representation. See how to avoid TAA liability.
Our first plan of attack is to see whether we can convince the DOJ or US attorneys to dismiss any charges while also showing them that their allegations are weak. Then we may look at getting the indictment dismissed.
If the government's evidence seems strong, our federal criminal defense lawyers will look at your potential exposure and discuss with you what makes sense. We will quickly assess your potential exposure.
As federal case lawyers, we know that US attorneys have common tactics they use. For example, conspiracy to defraud the government is common for them to either have you strengthen their case against other defendants or bring conspiracy charges to others, including family members to build a. stronger case against you. See information about False Claims Act civil investigative demands.
As federal criminal defense lawyers for government contractors, we understand that all through criminal cases, we still have to focus on what are they saying you did wrong. Many federal lawyers for contractors miss this important point.
You need the best criminal defense attorneys that also understand the underlying government contracting criminal charges. Without this essential ingredient in this case, you can quickly become a statistic on the long list of criminal convictions from the Department of Justice.
We are federal lawyers that will handle your case from the initial investigation stage, through grand jury indictment and all the way to trial if necessary
 For Immediate Help With Government Contracts Civil and Criminal Cases, Call Watson & Associates, LLC Federal Criminal Defense Lawyers at 1.866.601.5518