Court of Federal Claims Bid Protests (COFC) & GAO Bid Protest Lawyer Services and Federal Circuit Court of Appeals –
We Represent Protestors and Bid Protest Intervenors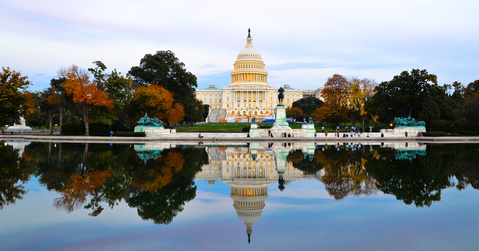 Help for Government Contractors Nationwide and Overseas. FREE Initial Consultation. Call 1-866-601-5518.
Awarded federal contracts come with a price. Sometimes the competition decides to file a bid protest of the agency's award decision. This becomes another task that the company must make a decision. Although bid protests statistics show that you may stand less than a 20% chance of winning government bid protests, companies still have to weigh the pros and cons when protesting a government contract award.
Government Court of Federal Claims Bid Protests and GAO Protest Attorney Services
In addition to helping you through the FAR protest process after award, our Washington DC and Colorado GAO or COFC bid protest lawyers can help you in the following types of cases.
For a Free Confidential Consultation About Protesting a Government Contract Award, Call our Bid Protest Attorneys at 1-866-601-5518.
We Represent US Government Contractors in Iraq, Afghanistan and Dubai With Issues Involving Federal Government Contracts.
With law offices in Washington, DC and Colorado, Watson & Associates' government contract lawyers file and intervene for small businesses and large DOD contractors seeking to exercise or defend their rights in FAR protest litigation. Legal issues and court procedures can be very complex and confusing.
Courts are not always lenient when a contractor seeks to file a protest of the award without an attorney. At Watson, our government protest law attorneys understand the various substantive legal issues that can arise.
We provide clear direction and counsel to our clients and advise them whether or not there is legal merit to even take the next step. See our representative cases. We provide:
Thorough legal review of the legal and factual basis of the bid protest;

Draft the required protest letters and legal briefs, and

Represent successful awardees as intervenor or clients who want to initiate either a COFC or GAO protest.
Proving Your Case: Winning a protest means sifting through relevant facts, applying statutory or legal authority. Most importantly, law firms have to balance this with the agency's substantial amount of discretion.
The question that we try to answer for our clients is whether they can convince the Government Accountability Office (GAO) or the U.S. Court of Federal Claims that the mistakes were unlawful or unreasonable. Finding serious government mistakes can get to a corrective action. This saves high litigation cost. To win a bid protest entitlement you must have a convincing showing that the agency just got it wrong.
We also appeal government contract protests cases from the Court of Federal Claims to the U.S. Court of Appeals for the Federal Circuit.
We Represent US Government Contractors in Iraq, Afghanistan and Dubai With Issues Involving Federal Government Contracts.
Government Contract Protest Experience
Our government contract protest consultants and lawyers use our thirty-plus years of government procurement experience to help GAO protest clients to navigate through complex and sometimes confusing bid regulations. This includes rules on getting required debriefings, deciding on the best course of action to take.
Various bid protest disputes: As bid protest lawyers, we represent government contract protesters and awardees in GAO protests involving the full range of procurement issues, including: deadline requirements, solicitation defects, sole justification contracts, Buy American Act disputes, Certificate of Competency decisions, task and delivery order contracts, late bids, OCI Mitigation Plan help, source selection and meaningful discussions, FOIA Requests, undisclosed government estimates, past performance protests, transition plan evaluations, responsibility and integrity issues, competitive range determinations, fraud issues, best value and technical evaluations, price realism and reasonableness protests, and best value and trade-off GAO protest cases.
Deadlines are extremely short. Therefore time is of the essence.

We handle protest after award and pre-award protests.
COFC and GAO Bid Protest Lawyers and Intervenor Attorneys
Watson & Associates' CO and DC bid protest law firm also represent clients seeking to intervene and protect their rights in a protest filed against the agency. We help contractors to weigh pros and cons of filing as an intervenor.
Although a protest is a challenge to the agency's award decision, procurement law allows a protest intervenor's government contracts lawyer to step in and have a say.
Bid protest jurisdiction can be the best strategic decision you make.
Learn about costly mistakes as a bid protest intervenor.
Becoming a bid protest intervenor can be advantageous in that the agency does not always see potential arguments to defeat the protest.

In other circumstances, the government's interest and source selection evaluation board goals may not be the same as yours.

As bid protest intervenor attorneys, we will be able to have access to a protective order and gain legal insight to protect your interests.
File Your Bid Protest in the Right Place: Filing a government contract protest also means deciding the best strategic place to file. You have the choice of filing an agency protest, GAO protest, Court of Federal Claims bid protest, or SBA Size Protest in the event of challenging a bidder's small business size status.
An Agency protest is the least expensive to file. However, you must still meet statutory requirements. The downside is that you stand only a 3% chance of convincing the Contracting Officer to reverse her previous decision.
A GAO protest is more common. In this type of litigation, 2015 statistics show that you have a 12% chance of prevailing. That is where our Washington, D.C. government contract law firm can help you. You can now add meaning to your challenge by having the legal authority to support your position.
A Court of Federal Claims bid protest is more formal and even more expensive. However, the trade-off is that many would argue that the cases filed with this court get a more fair shake. Lawyers from the Department of Justice step in to resolve legal issues, and not agency lawyers.
Government contract protest timeline. The general rule is that you must file your protest within the required timeline. When you find out about the challenged decision, you will have ten days to file at the GAO or Agency.
If you are faced with an adverse action or a GAO protest, you can file a new case at the Court of Federal Claims. Although it is not procedurally a direct appeal from GAO, the decision is binding upon the GAO. Call a federal appeals lawyer today for immediate help.
SBA Size Protests and HUBZone Status SBA Bid Protest Law Firm
SBA bid protests and HUBZone Status protests occur when another company challenges another bidder's small business size standard. Find out more about HUBZone employee requirements. The argument is usually based upon affiliation. You cannot file this type of bid protest at GAO. It will be immediately dismissed. This an area where Watson's SBA bid protest intervenor and protestor lawyers can help.
Visit our Blog to Find Out More About Bid Protests.
Get Your Free Bid Protest Checklist
Call Us -Washington DC COFC Bid Protest Law Firm and GAO Protest Lawyers
Regardless of whether you are located in Washington, D.C. or another state, we can help. Call our Colorado or Washington DC COFC bid protest law firm and GAO protest lawyers at 202-827-9750 or call our main office for a free initial consultation. Call toll-free at 1-866-601-5518. Find out more about the SBA HUBZone Program and how to file a protest.
Remember that GAO or COFC do not hear SBA bid protest cases concerning SBA Affiliation Rules.
We Practice Exclusively in the Areas of Federal Law in Washington DC.