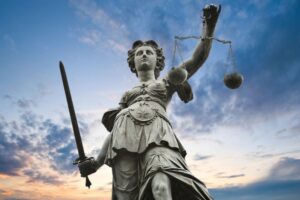 Being investigated or charged with government contract fraud can be a traumatic experience. What are your options? What to do next? These are all questions that our Washington DC government contract fraud lawyers can answer.
In the realm of criminal defense investigation, our team has been at the forefront and sought after for our experience in federal government contracting. When it comes to government contractor fraud and white-collar cases. Our roster includes many ex-government officers personnel, making us a seamless, globally integrated team.
Our clients gain a competitive edge, thanks to our vast background in defending both corporations and individuals from allegations spanning the breadth of white-collar offenses that involve federal government contracting. We focus on carrying out meticulous internal investigations to address claims of impropriety and helping our clients to minimize costly legal mistakes.
Our team of defense attorneys for federal contractors is well-versed in a diverse range of criminal and regulatory domains. This includes, but is not limited to, the Foreign Corrupt Practices Act (FCPA), various fraud and financial infractions, antitrust, securities, health care, government contracting, and ecological crimes.
Companies and individuals alike seek our expertise as a federal contractor fraud defense lawyer when faced with criminal inquiries, simultaneous regulatory probes, shareholder disputes, state attorney general cases, Trade Agreements Act TAA Compliance, BAA Compliance, False Claims to the Federal Government and Qui TAm Lawsuit Defense.
We're here to help. Our team of experienced attorneys specializes in providing legal assistance to government contractors who find themselves facing criminal charges. We understand the unique challenges that contractors face and can help you navigate the complex legal system.
You don't want your business to suffer because of a criminal charge. Our team can help you protect your reputation and avoid serious consequences. With our guidance, you can focus on running your business while we handle the legal details.
Contact us today to schedule a consultation and let us help you protect your business and your future.
Don't let allegations of SDVOSB or government contractor fraud ruin your reputation. Our federal investigation lawyers have the knowledge and expertise to help protect your interests. Contact us today at 1.866.601.5518.
Defending against allegations or criminal charges of government contracting fraud can have a crippling effect on corporate executives or companies as a whole. Agencies such as the Department of Defense (DOD), the Department of Housing and Urban Development (HUD), the Small Business Administration (SBA), Department of Veteran Affairs (DVA), and General Services Administration (GSA) have all recently increased their scrutiny over federal contractors and small businesses.
Watson &. Associates' government contractor fraud defense attorneys take on the unique challenge of defending small businesses and large contractors against civil and criminal charges involving the complex and unique government contracting regulations. For example, small businesses and contractors often make the deadly mistake of hiring local criminal defense lawyers who are not experienced with underlying FAR regulations or SBA regulations governing small business programs and defense contractor fraud issues. See information about target letters and indictments.
Whether there are criminal charges of fraudulently using the SBA 8(a) Program regulations, submitting false information regarding veteran's SDVOSB programs or simply misusing the limitations on contracting regulations when using teaming agreements and joint venture arrangements can be the underlying factor of whether the contractor has committed a crime or not. See information about finding a criminal defense attorney in a government contracts case .
Hire Government Contractor Fraud Defense Lawyers that Understand Government Contracting and  Procurement Rules
 Having government contractor fraud defense lawyers that understand the underlying government contracting regulations while being able to protect your constitutional and legal rights often plays well at the beginning of government contract investigations. This is true because when the federal prosecutors and Inspector General's Office (IG) start to pursue criminal and civil charges, they need to appreciate that you have legal representation from a law firm that understands the rules. See information about false claims retaliation.
Contract defendants find themselves paying hundreds of thousands of dollars for criminal defense lawyers to get up to speed on federal contracting laws and regulations. As government contractor defense lawyers, we help to minimize such a waste of valuable resources by bringing our expertise to the table while working with local criminal defense attorneys.
With law offices in Washington, DC, and in Denver, Colorado, the government contractor fraud attorneys at Watson & Associates are uniquely positioned to help small businesses and larger federal contractors throughout the United States to withstand the impact seen when criminal charges and civil fines are imposed. See information about avoiding criminal liability under PPP loan fraud cases.
Government Procurement Fraud Lawyers Helping From the Initial Stages All the Way Through Litigation of Government Contract Fraud Cases
We help clients to handle government procurement fraud matters at the bidding, negotiation and contract performance stages. When contractors are alleged to have submitted false invoices to the agency, our government procurement fraud lawyers develop a team of professionals that will explore all options, deploy an aggressive defense team on your behalf and stay onboard from the government investigation stage all the way through indictment or litigation. See information about False Claims Act civil investigative demands.
When there are federal contracts with a value over $1 Million, the contractor can face criminal charges of major fraud against the United States for each contract. This is where our federal government contractor defense attorneys can help.
We serve as outside counsel for local criminal defense attorneys involved in federal government contract fraud cases

We help with subpoenas and requests for documents (civil investigative demands)
We represent small businesses involved with HUBZone fraud, SBA 8(a) or SDVOSB government contract fraud cases.
Types of Government Contractor Fraud Defense Cases
Progress Payment Fraud
As government contractor fraud lawyers, we represent small businesses and large federal contractors accused or investigated for progress payment fraud. These types of cases may occur when companies fraudulently certify or represent to the government that they must be reimbursed for incurred costs when there are no such costs, or the contractor falsely certifies that there are no encumbrances that will prevent the payment from the government. See information about Qui Tam Relators.
Government Procurement Fraud for Nonconforming Materials
As government contract fraud attorneys, we also help federal contractors implement fraudulent documents with the intent to get paid for performance where the materials do not meet the contract specifications.  We help during the government investigation stages for construction and service contracts.
Investigations for noncomforming materials can also occur in construction fraud cases. If you are facing an OIG or DOJ investigation for procurement fraud, our government contractor fraud lawyers can help.
Government Contract Fraud for Cost Mischarging or Defective Pricing
At Watson & Associates, our government contracting fraud defense lawyers also represent defendants for cross charging defense contractor fraud for costs not allowable under the contract, or in some situations when the contractor mischarges the agency for costs related to a different contract. These are all potential cases for criminal liability to attach. Overcharges to the government is also part of contract fraud charges sought by the IG, DOJ or some other federal law enforcement agency. See What Happens After Government Contractors Receive a Grand Jury Indictment.
SBA Small Business Government Contractor Fraud ( HUBZone and 8(a) BD Program Fraud)
Small businesses are often targeted for government contract fraud and made subject to federal government contract investigations. Watson's government contractor defense attorneys and government contractor fraud defense attorneys are well-versed in the various SBA regulations and FAR rules that govern the HUBZone Program and 8(a) BD programs.
When the federal initiates aggressive approaches to small businesses for contract fraud, our lawyers step in and aggressively defend or negotiate more favorable results for our clients.
See How to Defend Qui Tam and False Claims Act charges that Involve Government Contracts
 SDVOSB Fraud Government Investigations Lawyers
When the SBA. or Veteran's Administration (VA) initiates government contractor fraud cases against small businesses, our government investigations lawyers help to mitigate adverse impacts and help government contractors to aggressively defend against false charges for defective pricing,  Buy American Act fraud violations, False Claims Act violations, pass-through contracts, limitations on subcontracting violations and more allegations of SDVOSB fraud.
Buy American Act Fraud Government Contractor Defense Attorneys
The Buy American Act requires the federal government to buy domestic "articles, materials, and supplies when you are performing government construction-related projects. In recent years, and given the most recent political pressures, government contractors are facing increased scrutiny for civil and criminal actions. You may find yourself going through a DOJ investigation for allegations of noncompliance with Buy American Act laws. In other situations, construction companies, subcontractors, or manufacturers find themselves facing criminal liability and possible jail time for BAA violations.
At Watson & Associates, LLC our procurement lawyers and government contractor fraud defense attorneys represent clients facing criminal liability or needing representation during the investigations phase.
GSA Government Contractor Fraud Attorneys
Watson & Associates' government contractor fraud lawyers also defend contractors against GSA procurement criminal and civil cases that allege major fraud against the United States. As GSA government contract fraud attorneys, we understand the issues that can arise in Qui tam actions and can defend against violations of Multiple Award Schedule (MAS) contracts.  If you are under investigation for GSA contract fraud, you get receive a target letter. This is the time to retain defense counsel. You should not ignore the target letter.
DOJ SBA and OIG Investigations Lawyers
Usually, when the contracting officer suspects fraud under the contract, he or she must refer the matter to the respective federal law enforcement agency. This could be the Inspector General (OIG) Office or some other federal agency. If you are involved in an SBA OIG or VA OIG investigation, give our government investigation lawyers a call right away. See information about False Claims Act and defending those cases for contractors.
Watson & Associates' government contractor fraud lawyers also help clients during the initial investigation stages, suspension and debarment, through indictment in civil and federal criminal investigations, and all the way through trial.
Penalties for Fraud in Government Contracting Criminal Cases
In federal government contracting fraud cases, the defendant is a legitimate business owner. Yet,  federal prosecutors will often target incarceration or jail time sentences that are breathtaking to say the least. If your case alleges major fraud against the government in violation of 18 U.S.C. 1031 you can face upwards to10 years' jail time and/or a fine of up to $1,000,000.00.
The penalty for violations of 18 U.S.C. Section 287, False Claims Act statute, is 5 years in prison and/or a fine.  These penalties may be imposed concurrently, meaning to be served at the same time or consecutively meaning one after the other for each count that you are convicted by the jury.
These are serious allegations and issues to consider when hiring a federal criminal defense attorney that is not experienced in federal government contractor regulations.
We help You to Avoid Costly Legal Mistakes
At the end of the day, government contractors can save immense amounts of time, money, and resources if they take the right approach and put the right legal team together. When government launches a procurement fraud investigation or criminal case for defense contractor fraud, it has unlimited resources.
At Watson, our goal is to effectively plan for a defense that avoids common mistakes such as failure to disclose, not acting in good faith with federal agents, but also not waiving rights or providing incriminating information to the federal government. The law firm represents clients from beginning to end. See information about hiring criminal defense attorneys for cases involving government contracts. 
Formation of Aggressive Defense Team of Government Contracting Fraud Lawyers
In order to aggressively defend against government contract fraud charges or allegations, companies invest in criminal defense lawyers and local counsel.
However, at Watson, we realize that not all local criminal defense attorneys understand the complex government contract laws and federal procurement requirements.  It is important to understand then when federal prosecutors bring criminal charges against contractors, the charges are usually for violating a unique set or procurement regulations that local criminal defense attorneys may not quite understand.  As such, our government contract fraud attorneys form a sound legal team that fulfills the required roles, having local defense counsel coupled with experienced federal contractor lawyers. We form a defense team that understands the specific substantive areas in question. This way clients are not paying for local attorneys to learn about the complex federal procurement rules.
What are the Implications of a Possible Government Contractor Fraud Criminal Conviction?
Criminal cases involving government contractors, CEO or individuals can be ordered to pay huge penalties in the amounts of the contracts awarded by the government. This becomes a very effective settlement tool for federal prosecutors. As such, criminal defense attorneys that represent federal contractors have the unique challenge of really assessing the strength of any legal defenses for the client versus having to try and settle a criminal case on the client's behalf. In a civil case, the settlement will usually be a financial settlement. Whereas, in a criminal case, the negotiations and settlement efforts can be plea offers and fines. In the government contracting context, a person could be ordered to pay large monetary penalties for the alleged amount of loss that was taken from the government.
Also, when government contract fraud occurs, contractors face the likely possibility of debarment from doing future business with the government. At Watson &. Associates, our defense contractor fraud defense attorneys develop a trusting relationship with our clients that can effectively deal with the challenges ahead in a criminal case.
Lead Counsel for Government Contractor Fraud Cases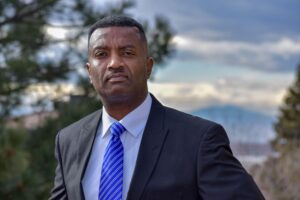 Theodore Watson is the founder of the firm. Having worked for the federal government and working in contracting offices, he is well-versed in the various small business programs and the civil and criminal cases brought against federal contractors.
He is also versed in the government's false claims strategies and approaches when both large and small businesses face huge civil and criminal liability.
 Avoid Waiving Attorney-Client Privilege in Government Contract Fraud Cases
When the government launches an investigation, it may often require meetings, issue a subpoena for documents or ask you to present yourself for questioning. One of the important aspects of defending against any type of government contractor fraud case is to avoid waiving attorney-client privilege or waiving any constitutional right you have.
You can very easily waive attorney-client privilege based on what you communicate to third parties. These are areas that our government fraud attorneys can assist you with.
Contact Our Government Contract Fraud Lawyers
For immediate legal help and to gain effective legal counsel, call our government contract fraud lawyers and federal investigation attorneys for a FREE and Confidential Initial Consultation. Call 1-866-601-5518.