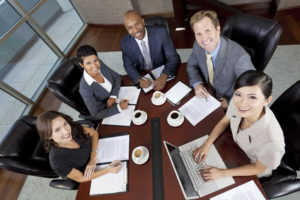 Watson & Associates government contractor lawyers help clients across the United States to minimize or eliminate the impact of investigation and criminal charges for SDVOSB fraud and virtually all types of procurement fraud. We serve as cts from designated countries, ensuring fair and open trade. We serve as attorneys for criminal defense of government contractors nationwide. 
The federal government is also increasing its oversight of small businesses for Service Disabled Veteran Owned Small Business SDVOSB fraud and False Claims Act violations. Companies often find themselves at odds because they may not fully understand the government's angle or the specific charges that they are being investigated for.
Whether or not you have committed a crime, it is the federal government that must prove its entire case beyond a reasonable doubt. However, the process seems to require the contractor to show that it is not guilty up front. You have spent years and long hours in an effort to grow your business. Then the US Attorney's Office shows up with target letters and allegations of SDVOSB fraud. It can be a nerve-racking experience. Without top criminal defense attorneys and procurement fraud lawyers that also have experience in federal government contracting, you could be facing jail time and expensive fines. This is where the SDVOSB fraud defense attorneys at Watson & Associates, LLC can help.
There are a variety of criminal and civil charges that the federal government may seek out when pursuing a company for SDVOSB fraud. They include false claims charges, defective materials, violations of the limitations on subcontracting, or simply making false statements on the initial application.
Help responding to civil investigative demands in government contract fraud cases and SDVOSB fraud criminal and civil cases
When small businesses face SDVOSB (Service-Disabled Veteran-Owned Small Business) fraud cases, whether civil or criminal, they often require specialized assistance when responding to civil investigative demands. These demands can be overwhelming for small businesses lacking the resources and legal expertise necessary to navigate the complex legal landscape. See information about challenging specific CID requests.
To help these businesses, our experienced attorneys are well-versed in SDVOSB fraud issues and can offer valuable support. They can analyze the demands, guide businesses in crafting thorough and compliant responses, and ensure that their rights are protected throughout the investigative process. By leveraging their knowledge and experience, these attorneys can help small businesses facing SDVOSB fraud cases mount a robust defense and work towards a favorable resolution.
Pass-through fraud schemes
If there is more than one company involved in what the government refers to as pass-through schemes, federal law enforcement agencies will consider bringing conspiracy charges to defraud the government as well as false claims charges for each invoice submitted to the government or contract received under the SBA (Small Business Administration) or Department of Veterans Affairs SDVOSB program.
With law offices in Washington, DC, and in Denver, Colorado, the SDVOSB government contractor fraud lawyers at Watson & Associates, LLC are geographically positioned to provide legal representation to government contracting small businesses that are subjected to government investigations or facing criminal charges under the VA programs.  Veteran-owned business could face a variety of allegations leading to criminal fraud allegations. Our government procurement fraud lawyers will develop a tailored team to fight back. See information about getting an indictment dismissed.
Contractor Lawyers for DOJ & SBA OIG SDVOSB Status and Small Business Size Investigations
When the contracting officer or a whistleblower has evidence of potential fraud against the government by an SDVOSB company, they will initiate a complaint to the respective law enforcement agency. Oftentimes, this would be the department's Inspector General (IG Office) or Department of Justice (DOJ). See information about false claims retaliation. Our Government contractor fraud lawyers provide companies with a legal defense early in the process.
When the IG team launches a federal investigation for a potential violation of the SDVOSB status rules, False Claims,  or a violation of SBA small business size regulations, Watson's government contract fraud and small business SDVOSB contract lawyers will develop a team of procurement professionals and provide an aggressive legal defense with SBA small business size investigations. See information about False Claims Act and defending those cases for contractors.
Call and speak in confidence to one of our government contract fraud lawyers today. 1.866.601.5518.
Visit our other practice areas
Compliance with 13 CFR 125.13 – Who does SBA consider to control an SDVO SBC?
When the government or SBA seeks to investigate a firm's SDVOSB ability to control the business under 13 CFR 125.13, our government contract fraud attorneys. help analyze the facts and represent the service-disabled small business for compliance with the regulations either before the SBA or federal law enforcement agencies seeking to pursue procurement fraud charges. See information about GSA fraud and information about information about avoiding criminal liability under PPP loan fraud cases.
The management and daily business operations of the concern must be controlled by one or more service-disabled veterans (or in the case of a veteran with permanent and severe disability, the spouse or permanent caregiver of the veteran). Control by one or more service-disabled veterans means that both the long-term decision-making and the day-to-day management and administration of the business operations must be conducted by one or more service-disabled veterans (or in the case of a veteran with permanent and severe disability, the spouse or permanent caregiver of the veteran). See Information on Grand Jury Indictments. 
(b) Managerial position and experience. A service-disabled veteran (or in the case of a service-disabled veteran with permanent and severe disability, the spouse or permanent caregiver of such veteran) must hold the highest officer position in the concern (usually President or Chief Executive Officer) and must have managerial experience of the extent and complexity needed to run the concern. The service-disabled veteran manager (or in the case of a veteran with permanent and severe disability, the spouse or permanent caregiver of such veteran) need not have the technical expertise or possess the required license to be found to control the concern if the service-disabled veteran can demonstrate that he or she has ultimate managerial and supervisory control over those who possess the required licenses or technical expertise.
See 6 Things Contractors Should Be Aware of in Qui Tam Lawsuits & False Claims Act Lawsuits.
SDVOSB False Claims Representation:: What is the False Claims Act?
Government contract fraud attorneys: The False Claims Act (FCA), 13 U.S.C Section 3729 -3733 is a federal statute under which whistleblowers, called relators, can report fraud against the government by filing what is referred to as a qui tam case. When an SDVOSB faces a Qui Tam lawsuit, it can be faced with some very pointed allegations of committing fraud against the government. Hiring the right Qui Tam and False Claims Act defense attorneys is critical. Especially in a criminal case when responding to subpoenas.See information about subpoena duces tecum. At Watson, our federal contractor lawyers work with you to minimize or eliminate hefty fines or criminal charges. See information about finding a criminal defense attorney in a government contracts case .
False Claims Act cases are allowed to prosecute any person who knowingly submits false claims to the government. This person can liable for treble the damages suffered by the government. The False Claims Act attorneys at Watson & Associates, LLC can represent small businesses and large contractors involved in civil or criminal lawsuits. See information about receiving target letters vs indictment.
Nationwide Defense Contractor Fraud Law Firm
Regardless of whether you are subject to a government investigation for SDVOSB fraud or some other issues, our office is a defense contractor fraud law firm that helps contractors of all sizes.
National Help
Speak to high-profile lawyer Theodore Watson, Lead Counsel.
As SDVOSB government contract fraud defense lawyers, Watson & Associates, LLC attorneys represent small businesses throughout the United States, some of our attorneys are veterans and also worked for procurement agencies such as the Department of Veterans Affairs. We understand the rules and relevant small business laws. See information about False Claims Act civil investigative demands.
Contact our SDVOSB Fraud Defense Lawyers
For immediate help with SDVOSB fraud investigations or government contract fraud cases, call Watson & Associates' government contractor law firm for a Free initial consultation. Call us at 1.866.601.5518